10 July - 19:00-22:30 SkyGarden Rooftop / Mystery Hotel, Budapest
16 July - 18:00-22:00 Invitation Only w Jasz Andris, St Andrea Skybar, Budapest
24 July - 18:00-20:00 Sunset Corso w Jasz Andris / Jerney Bistro, Budapest


Latest tracks by MaximKuznyecov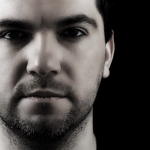 Moscow - Budapest - Ibiza...
After his early childhood in Moscow Maxim moved to Hungary and accross his gaming activities got involved in the electronic music scene. In the beginning he was more into experimental styles and sounds like goa, psy, dnb or breakbeat. Before his early twenties, he created a successfull goa-trance project (Psyonic Labs), and composed music for PC games, animations, cartoons, films and hungarian hip hop artists.
His dj carreer started to take huge steps in 2008 when big names of the international music industry (Dave Seaman, Pete Tong, Nick Warren, Umek…) begun to play his mashups/remixes and tracks.
In 2009, he became the Best Upcoming DJ in Hungary, visited Ibiza and played there for the first time (Eden & Es Paradis).
The big breakthrough came on summer 2010 - Maxim he bacame resident in the best clubs of Budapest - Dokk / Studio / Prestige / Coronita / Dokkolo. In less than 2 years he managed to put down his remarkable touch into the hungarian dance-music history with his sets (with Carlo Lio, Pleasurekraft, FormatB, Darren Emerson, Julian Jeweil) or his organisations and bookings (John Digweed, Hernan Cattaneo, Skrillex, Afrojack, Chris Lake)
Between 2011-2014 Maxim changed his style to more melodic lounge / deephouse / nudisco, and became official Ibiza resident. Living there every year between may-october he played at venues like Cafe Del Mar, Space Bar, Guarana Beach Club, Cafe Del Sol, Kama Sushi, Savannah and several boat+private villa parties.
2014-2015 period was full of big changes in his life, a brand new project is on it's way - look out for fresh news and updates here and on MK social media sites.
Recently Maxim is back on the track, performing weekly in clubs and special venues inside Budapest, Hungary and the neighbour countries!
BOOKING: info [at] maximkuznyecov.com
MIXES: http://mixing.dj/?s=kuznyecov
PRESSPACK: Maxim Kuznyecov Presspack 2017
CONTACT: info [at] maximkuznyecov.com